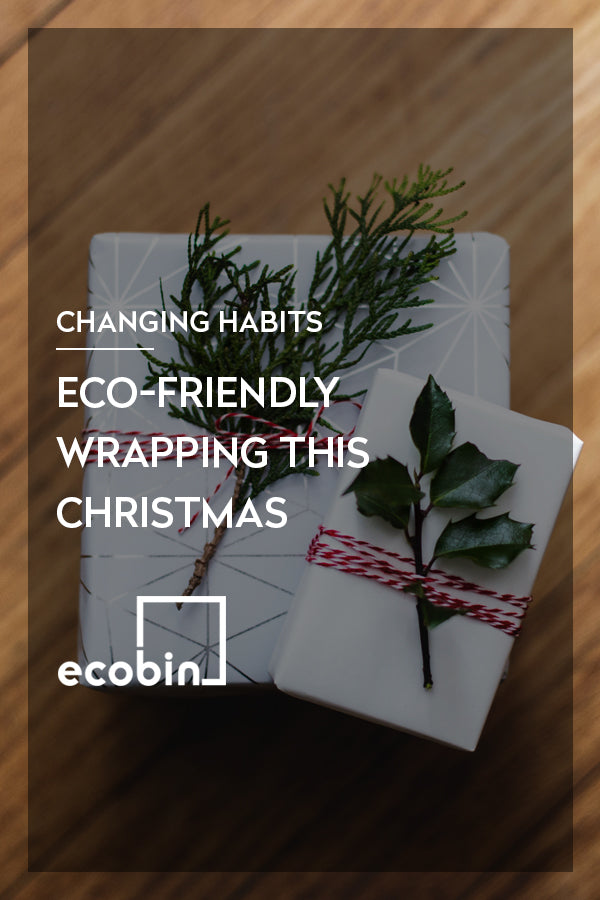 Eco-friendly wrapping this Christmas
As we are inching nearer and nearer to December 25, it seems the shops are filling up with people looking to purchase special gifts for their loved ones, but has anyone stopped to think about what those gifts will be wrapped in? Before you reach for the standard roll of Christmas paper which is wrapped in plastic, we would love to share with you some of our best hints and tips for eco-friendly wrapping this Christmas.
What is the issue with 'normal' wrapping paper?
Unfortunately, a lot of the cheaper wrapping papers are not able to be recycled due to the fact that they may contain non-paper elements such as glitter or gold/silver foil or because their fibres aren't strong enough to recycle. Wrapping paper that is metallic or cellophane is also a non-recyclable material. In Australia alone there is in excess of 8,000 tonnes of wrapping paper being used each year – that is the equivalent of approximately 50,000 trees!
What are some alternatives options to wrap gifts?
There are so many creative options that are available outside of your standard Christmas wrapping paper. Some of our favourites are below.
Switch to reusable gift boxes, this means they can be reused by the recipient of your gift and continued to be of use
Try wrapping your gifts in old newspapers, and finish them off with some beautiful raffia or perhaps a sprig of a gorgeous smelling plant for a natural and eye catching look
The Japanese use an amazing method of Furoshiki (fabric wrapping) for their gifts, which means that not only are you giving a beautiful gift but you are presenting it in a way that the wrapping material is able to be repurposed afterwards
If you have children, considering using their artwork as wrapping for your gifts. Often as parents you may end up with a large amount of artwork coming home from daycare/kinder/school at this time of year, so if there is only enough room in your home for the 'special' pieces consider using the other pictures to wrap your gifts. It is a wonderful way to showcase their amazing work, whilst also repurposing items and then if they are not able to be kept afterwards they can be recycled.
Environmentally friendly wrapping paper is always a great idea if you'd like to purchase something new rather than repurposing other paper or wrapping ideas
Consider ditching the shiny plastic gift bows that cannot be recycled and look at options such as Raffia which is fully recyclable or ribbons which can be reused and repurposed after the gift has been received
Finally thinking ahead to next year why not consider keeping the wrapping paper from presents that you may be given at Christmas time to then reuse next year. Large wrapped presents usually have enough wrapping paper to wrap 2 or 3 smaller gifts, and every small step that you can take is going to have a big impact on the future sustainability of our planet.