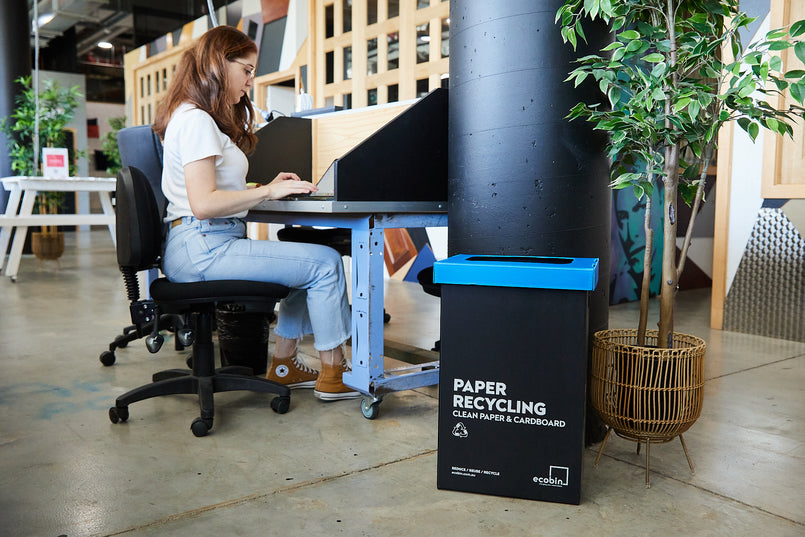 Home & home office
Ecobins for Offices
You spend a lot of time at work (maybe more than you'd like, hey?), so it makes sense that a lot of the waste we accumulate is in the office. A seamless and simple bin system just makes sense then, doesn't it?
Work Smarter Not Harder
With a lot of people under one roof, the idea of everyone subscribing to the same recycling system can seem a little overwhelming, but it doesn't need to be. Having a seamless system with informational posters makes the whole process super easy. 
Our office edit includes everything you need to implement the ideal waste separation system, from the kitchen, to the printing room, to personal desk bins. And you won't be hearing "wait, where does this apple core go?" because you'll have our educational posters. Now, your waste disposal process is as easy at home as it is at your second home, uh, we mean your office!
Shop Eco Bin bundles for your office!
Not sure where to even start? We've got you covered! Get yourself set up with our three hero products or shop everything you need to deck out your office. After all, 'easy' is our middle name. 
PLanet EartH
 Cross Promotion CALL OUT HERE