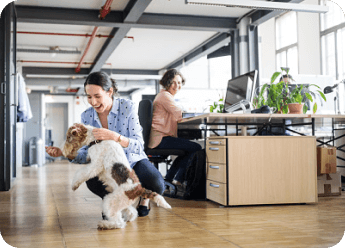 FAQs about Recycling and Commercial Waste Bins
Ecobins are made in Melbourne, VIC and shipped Australia-wide
We're more than happy to put a quote together for you for some custom Ecobins, however minimum order quantities are around 300-500. If you'd like a quote then flick us an email here: trashtalk@ecobin.com.au
Otherwise we also offer a blank range that can be easily customised with your own posters, stickers or labels: Blank Customisable Range (link insert)
Depending on the products being ordered and quantities, we aim for orders to leave our warehouse in Melbourne within 1-2 business days of processing then standard shipping times across Australia.
We don't offer a same-day shipping service as the convenience of same-day delivery comes at a cost to the environment. Fast shipping produces significantly higher CO2 emissions since it imposes a challenge for cargo consolidation for freight companies.
If you would like a custom quote put together than includes Express Shipping then please reach out to us and we'll see what we can do.
We can organise a collection from our warehouse in Cheltenham, VIC - give us a call or shoot us an email :)
Our FLIP range is designed to be used with bin liners, here's a handy how-to guide: How To Use Your Flip Bin!
The type of bin liner can vary based on the waste stream:
Degradable bin liners are recommended for co-mingled and landfill - however in most cases, liners should not be placed into mixed recycling collection bins. The contents of the liners should be emptied into the collection bin & the liner placed into the landfill bin.
The same is true for Organic waste unless these bins are used with biodegradable liners. However, you may need to speak with your waste contractor as policies for biodegradable bags vary from company to company.
No liner is necessary for Paper recycling bins.
Bulk discounts are available but are dependent on the order quantity. Please contact us for a quotation: Contact Us
Ecobins are made from a durable, lightweight corrugated plastic, allowing them to be washed cleaned with water. They are designed to last the life of your office.
Colour coded "Posters" are available, explaining the do's and don'ts for each waste stream.
Your current cleaning staff would still be responsible for emptying the waste station bins into the waste collection bins. You will need to have separate collection bins for each Ecobin waste stream that you utilise.
60L is the largest size Ecobins that we manufacture in order to keep the weight of contents manageable for cleaning as this is one of our OH&S requirements. Larger sizes are available in wheelie bins.