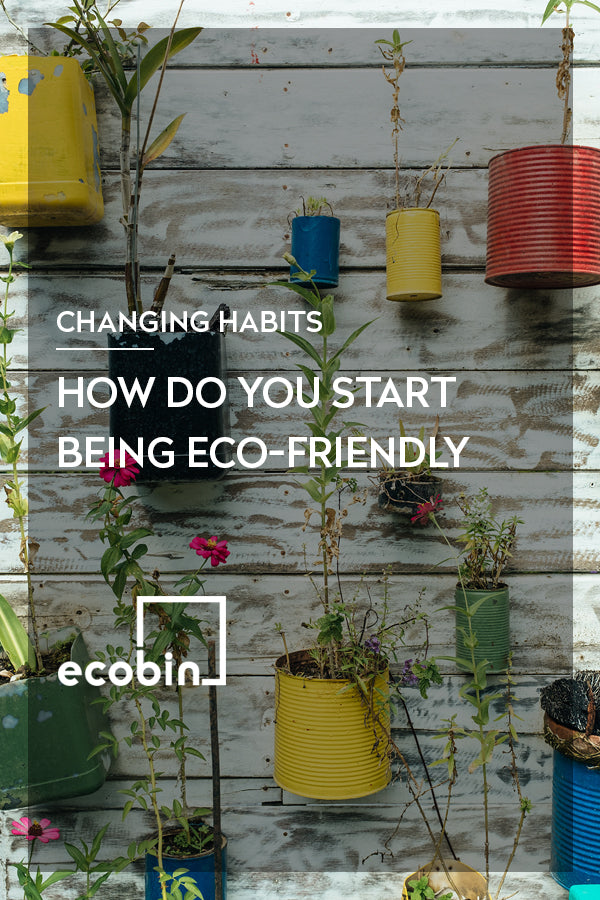 How do you start being eco-friendly?
There is nothing wrong with using natural resources, they're made to be used but using them out of proportion or wasting them is not the right thing. If this can't be controlled, the future generations won't be able to fulfil even their basic needs. Our forefathers didn't use water or air purifiers, because of the pure and clean environment. But now we can't even think about drinking normal water or eating vegetables and fruits without washing. So what can you do to get things back to normal? Go Green – That's correct!
Here are 3 basic tips for you to start being eco-friendly and enjoy better lives -
Avoid Wastage
- Try to avoid wastage by buying only what you can consume. Manage your portions and cook accordingly. Make a habit to finish all that is there in your plate and bowl. Keep an eye at your refrigerator, freezer and cupboard. Check the expiry dates of all the eatables so that you can use them before that. You can plan your meals for a complete week and make the shopping list so that you can buy only what is needed. And if you still have leftovers, give it another try by re-cooking or re-heating if possible. Sometimes it's completely fresh if kept in the fridge or freezer, and gives better taste after reheating, even better than before! Do try, you'll be surprised :)
Save Natural Resources
- Nature has given the world all that's been asked for. Metals, minerals, wood, coal, gas, fuel, crops, fruits, vegetables, water, air… the list goes on. However - man has taken it for granted and misused it. But now the world has realised its importance and understood that these resources do have limits. So the good news is that you can still save them. A few small and good changes in your habits can do wonders. Saving water while bathing, brushing or shaving, switching to LED lights, Carpooling, using e-bikes, growing more trees, using solar energy, harvesting rainwater etc. are some of the practices that you easily adapt in your daily routine habits.
Manage waste
-
This is one of the most important tips, considering how much extra material there is that would mistakenly be sent to landfill. There is too much that can be recycled like paper, plastic, glass, metal, e-waste etc. Make sure you have a good recycling system in place and that everyone knows about it. Now you can easily get
labels and posters
for your recycling bins so that everyone around you know exactly what waste to put in what bins. It may take some extra time to separate waste but you must do your best to keep changing your habits and serve as an example to friends and family. You can inspire them to follow in your footsteps.
There are lots of other practices apart from these, like green cleaning, green eating, green cooking, green farming and many more. Once you are good at the basics, you would like to go deeper and the awareness will increase by itself. Starting is important!!