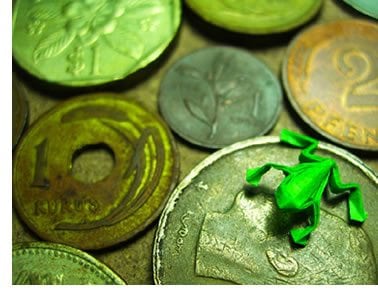 How to Set up a Corporate Sustainability Program Part 3: Getting Staff Buy-in
In part 3 of our series on setting up a corporate sustainability program we'll be looking at ways to build enthusiasm for the program amongst your workforce. The prospect of changing the way your organisation does things may excite you if you're a champion of sustainability. But some, perhaps many, employees may fear and even fight organisational changes. The larger, and more structured your organisation the more this is likely to be the case. Change can be unsettling and threatening. Those with influence or authority in an organisation often feel undermined by it. It can also cause employees and even suppliers to worry about job security. But activities such as reducing energy consumption, improving recycling and cleaning up your supply chain will ultimately depend on wholehearted participation of everyone from senior management down to your most junior recruit. Perhaps you're confident that everyone will welcome new sustainability measures with open arms. Whether or not that's the case, simply prescribing them by decree of senior management would be an opportunity lost. In part 2 of this series we looked at how as CEO of Alcoa, Paul O'Neill, used the non-controversial field of workplace safety to develop habit of organisational discipline and excellence. Using this one aspect of the company's operations as the focal point for change and excellence he transformed everything else, overseeing a ninefold increase in growth over 13 years. O'Neill's strategy was to outline a simple idealistic vision, in his case zero accidents in the workplace, that no one would seriously oppose. He then succeeded in enlisting the entire workforce to help him achieve it. It was this wholehearted collaborative effort that transformed the company's fortunes.
Create a Shared Vision
If you've already gone through the process of working out your compelling reasons for making your operations sustainable, you should already have some kind of vision of how your future could look. A powerful next step will be to create a shared vision—one that the entire organisation will fall in love with and help strive to achieve. From the outset O'Neill made a point of sharing his vision with everyone and getting everyone's feedback, opinions, and ideas and concerns. This process will help you fill in the details of vision and quite likely, improve some of them. It's a valuable opportunity to get ideas, identify those keenest to help and surface any potential opposition. Best of all, it's an opportunity to get everyone on board and share ownership of the challenge.
Some key questions to ask
How important to you is it that we act responsibly towards the environment?
Do you think we're doing enough?
What could we do better?
How important do you think it is to our customers that they deal with an environmentally responsible organisation?
Is it simply enough to reduce our carbon emissions or should we be aiming to be carbon negative?
Should we be simply reducing waste or can we achieve zero waste, or even find a way recycling other people's waste?
What would our organisation look like if it were carbon negative and recycling other people's waste?
Do you think the vision is practical – if not why not? What problems do you foresee?
Do you have any ideas for helping us achieve this ideal? How can you help?
For added impact you might consider running a competition for the best ideas to reduce consumption and waste.