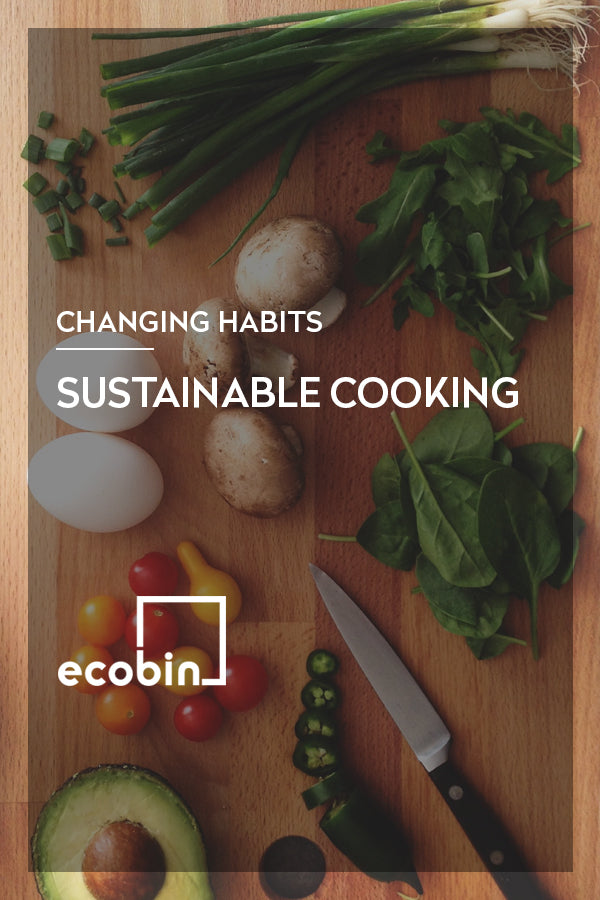 Human developments have been seen growing at a fast pace during the last few decades. The whole world has been introduced to better aspects of technology in hopes of more convenient life. You've seen many smart changes and choices in the cooking and eating methods - Improvised stoves and ovens, pressure cooking, microwave cooking, induction cooking etc have all contributed to getting something better than before.
However, now the time has come to give the best for the sustainability of this planet. Sustainable cooking and sustainable eating are part of this "best".
Now, what is sustainable cooking? The answer is simple, It's the sort of cooking that makes your food healthy, and at the same time is beneficial for your natural surroundings. The choices you're making while preparing or consuming, or buying foods that are aligned with what is best for the planet - not only for the environment but for the health of animals too.
Sustainable cooking starts with where your ingredients come from. The way food is cropped is the biggest factor in how big an impact it's going to have on the environment. Organic farming and non-pesticide techniques are very helpful at this stage. There are proven alternatives available to replace these toxic conventional pesticides.
As per statistics, 50 onions can produce 1 kg of greenhouse gas, whereas 44 grams of beef can produce the same. If you always prefer to go for dairy products and avoid leafy vegetables, no matter how sustainable you cook, this imbalance will have a severe impact on the environment. You can easily reduce your health risks and greenhouse gasses by simply reducing your consumption of meat and other dairy products. You can add more fruits, vegetables and dried fruits to your diet.
Around 33% of the food prepared for human consumption goes to landfills throughout the world. Approximately 1.3 billion tonnes annually, yikes! As per FAO (Food and Agriculture Organisation United Nations), the cost of the food that gets wasted each year is equal to the cost of more than half of the cereal crops produced in the world each year. This is a big threat to food security
, so it's important you think about this concern, understand its importance and cook according to the need and demand.
Cooking at the low flame is also a part of sustainable cooking, as it saves fuel and makes food more nutritious. When we cook at high temperatures, there's a chance the nutrients in your food are burned away and don't carry the same nutritional impact as they should.
These are just a few of the findings which you can apply to cook sustainably After some time, these practices will become your habits and you'll be well on your way to creating a better environment and a happier wallet.