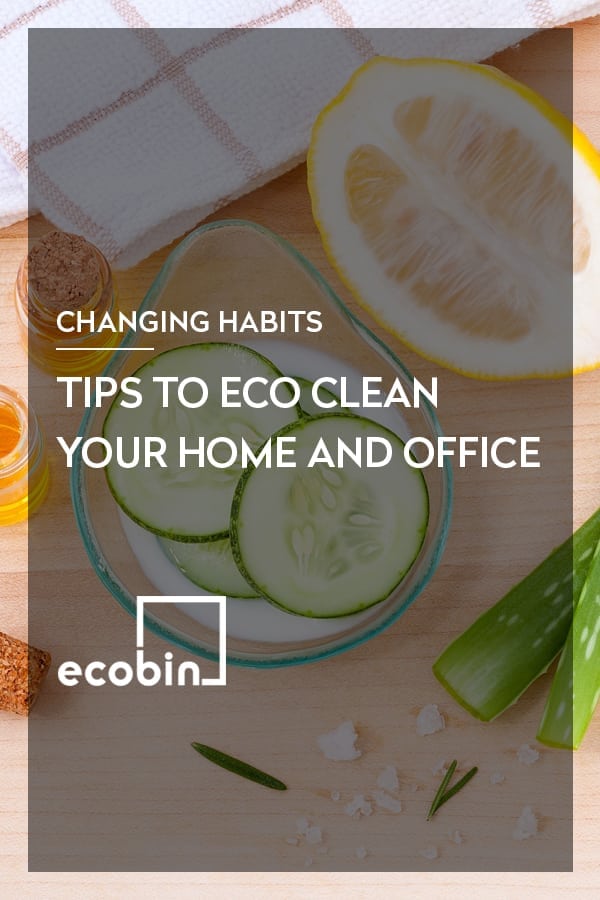 Tips To Eco Clean Your Home And Office
Using chemical-laden cleaning products in the office and your home can be harmful to the environment and harmful to your health and body. There are many natural eco-friendly ways to clean the office that are simple and cost effective. Here are three eco-tips to swap out at your office to make it more environmentally friendly.
Substitute surface sprays for a more natural solution
Store bought surface sprays can contain chemicals like bleach and can be nasty to both our waterways and our skin. Vinegar is a natural all-purpose cleaner. Mix water and vinegar in a glass bottle with a few drops of essential oil and voila! You now have a natural surface spray. You can find the recipe
here
.
Naturally clean the office microwave
The office microwave can be a challenge to
clean
, especially if there is a lunch explosion. Next time this happens, place a bowl that is half filled with water and a squeeze of lemon juice into the microwave and set on high for 3 minutes. Let stand for 5 minutes and wipe out with a clean damp cloth.
Switch out air fresheners for an essential oil diffuser (and boost productivity)
Artificial aerosol and plug-in air fresheners can sometimes just mask bad smells in the office, not eliminate them. In high traffic areas, replace air fresheners with an essential oil diffuser. This not only clears smells, it can also boost productivity by making employees more alert (thanks to peppermint oil). This is a win-win for everyone. You can find out more scents that can boost productivity
here
. Making small changes like switching to eco-friendly cleaning products has a positive impact on the environment and encourages a healthier, chemical free environment. Why not try these tips today?