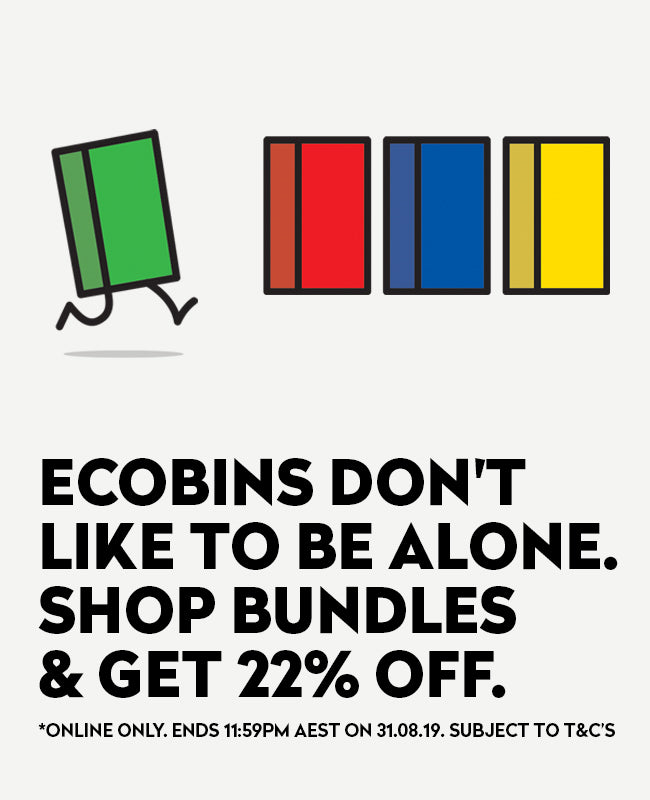 Unite forces & take recycling to the next level
Want to save our planet but worried about what you, just one person, can accomplish? Saving our planet by making environmentally conscious decisions is one giant group project. One person can't do it all, but if we all play our small part we can achieve great things and alter the course of climate change. Our bins are no different, alone and on their own, they can't do it all. But united in a bundle, they can do great things.
Buy them in a set right now and save 22%
. Separate your waste, not our bins! #bundlesofjoy
https://www.ecobin.com.au/product-category/bundles/
Waste separation, like what we do at home with our landfill and recycling bins, cannot be underestimated. The more waste streams we divert our waste into at the time we go to throw it out means that not only do we send less to landfill which reduces toxic runoff pollution and methane, but the resources we've already created can be reused, like glass, aluminium and even soft plastic, like biscuit and chip wrappers! So if you're setting up or looking to beef up the recycling game in your office, with our bundle sale, now is the time to roll out a waste station or 2 or 10 each with bins for Paper, Recycling, Soft Plastic and Landfill, then in the kitchen be sure to pop a green Food Waste bin! Did you know that 80% of waste can be separated and diverted from landfill, but it must first be thrown in the relevant bin so it can go on to be composted, recycled or reused. To coincide with Keep Australia Beautiful Week, we're helping even more workplaces and organisations embrace waste separation and recycling initiatives by reducing the cost of our Bundles by 22% from August 19 to 31, 2019 - so get approval from whomever holds the company credit card and make an investment in your own Ecobin Waste Station and a greener future for our Planet!