I'M GREAT FOR THE OFFICE, YOU CAN FILL ME WITH MIXED RECYCLING
Ecobins are tough and designed for reuse, but even good things come to an end. Conscious of the impact our products have on the Earth during every stage of their life, we've made your Ecobin fully recyclable.
You never know, it might come back as Elon Musk's new sunglasses, a pair of 3D printed shoes or even another handy Ecobin!

Just like carbon fibre, you wouldn't expect something so light and flexible to be so strong and durable, but thanks to the inherit properties that Polypropylene, the material Ecobin's are made from, it is!
Making it light and easy for cleaners to handle, yet tough enough to resist everyday impacts, water or chemicals.

KEY FEATURES

✓ Mixed Recycling only waste stream
✓ Perfect for the home or office
✓ Arrives flat packed (much less headache inducing than Swedish furniture)
✓ Flexibility of cardboard with the durability of plastic
✓ Fully recyclable at the end of its life
✓ Add matching waste streams to complete the set
DIMENSIONS

✓ Dimensions: 34.7 cm x 27.7 cm x 57 cm high
ADDITIONAL INFORMATION

Co-Mingle Recycling, sounds delightful doesn't? All the plastic takeaway containers and chickpea tins enjoying each other's discarded company before they're taken for initial processing. That's how we like to imagine them in our Mixed Recycling bin anyway – living their best single-use life, waiting to be transformed into something EXCITING and COOL! Perhaps a backpack for a pre-schooler or a ritzy new outdoor setting.
Regular price
$49.50
INCL. GST
Regular price
$49.50 AUD
Sale price
$49.50
Unit price
per
Sale
Contact us
View full details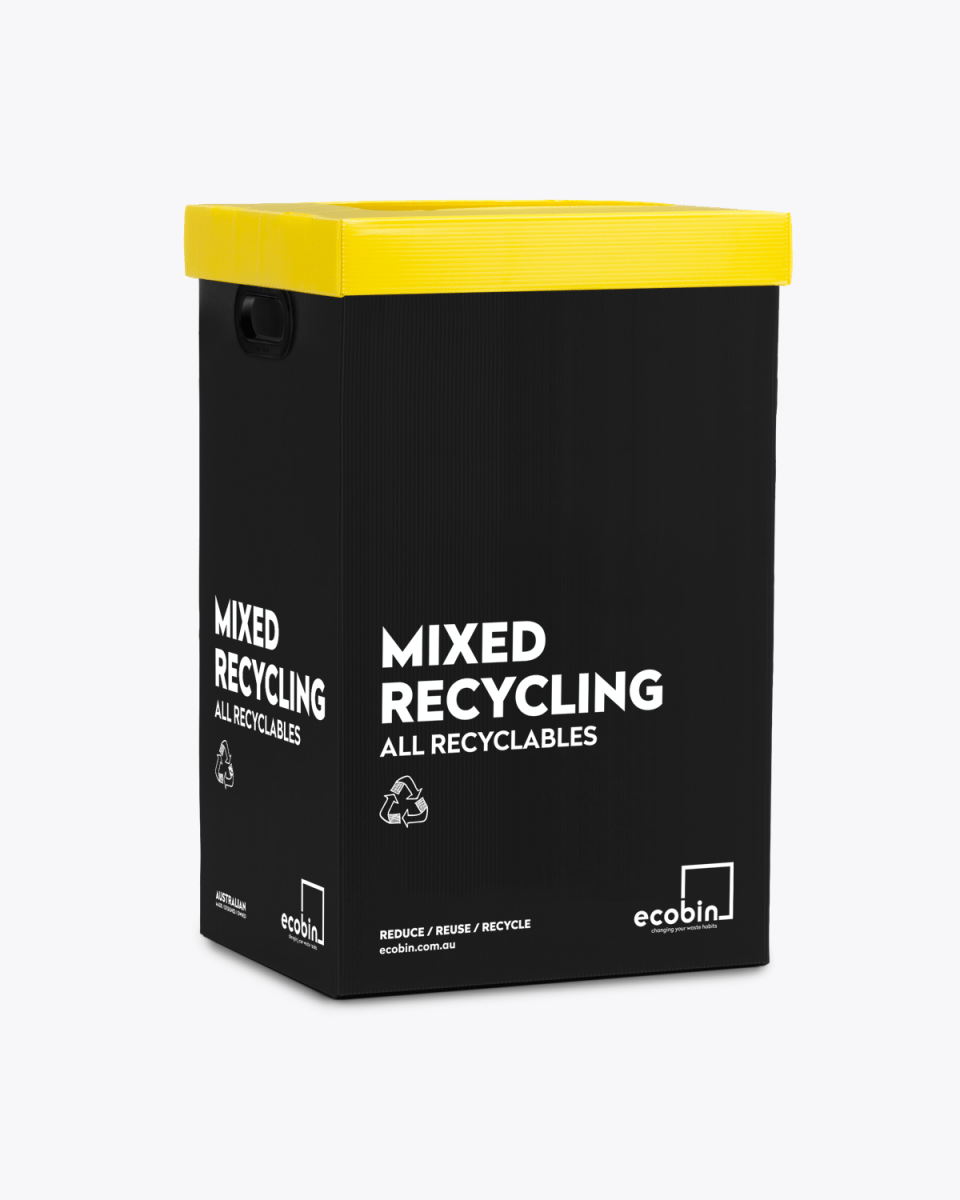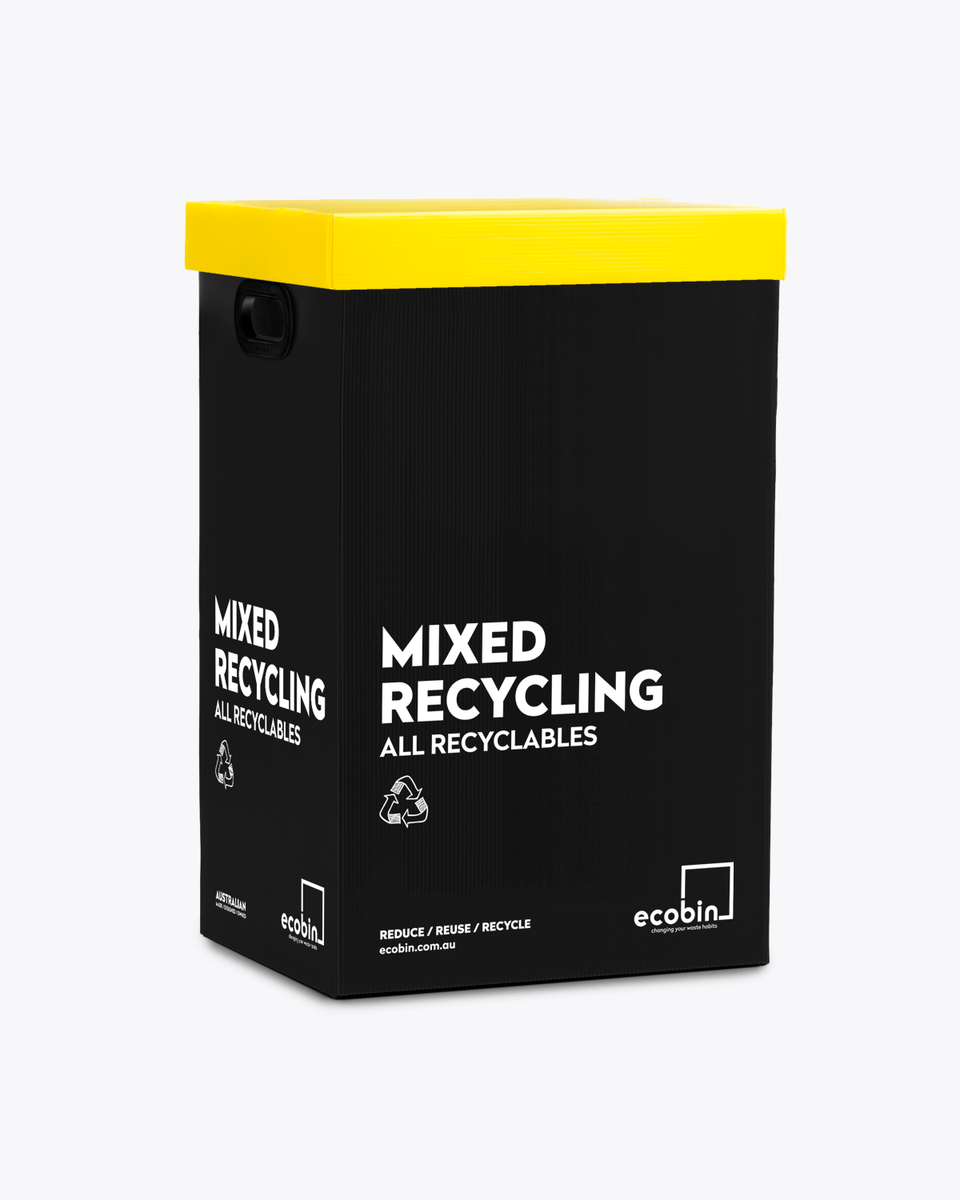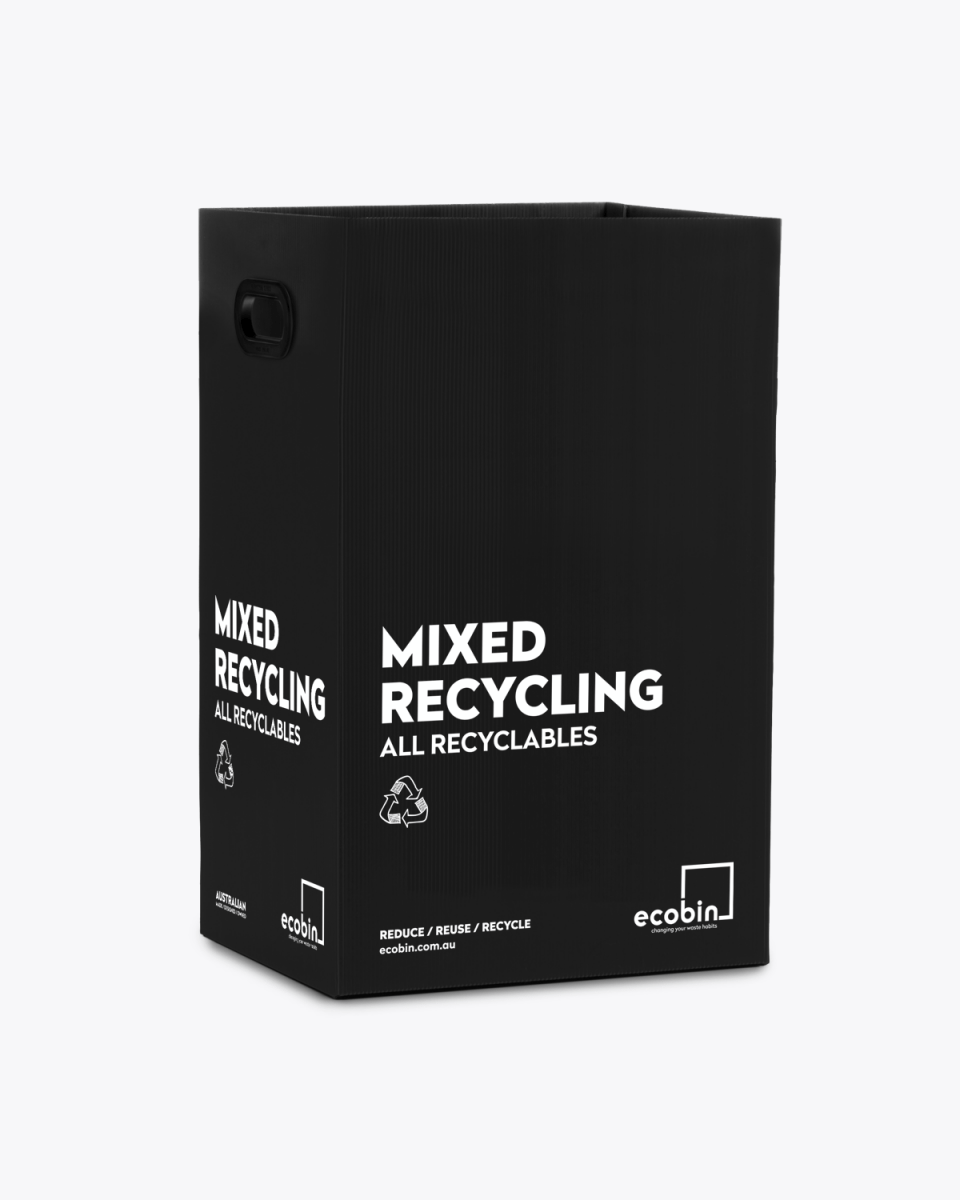 THE
ECO BIN MISSION
When you use your Ecobin, we want you to know you are making a difference with just a small action. We know change is scary, but in this case, it is so important and before you know it, proper waste separation will become second nature!