FOUNDER & CEO
Planet Enabler, John Engelander, has a 3 decade track record making meaningful change happen. He has founded two successful environmentally sustainable companies that provide tools of enablement for business. His creation, Eco Bin has helped 1000's of companies to change their waste habits using a colour coded system.  Today, Eco Bin's signature six-bin waste sorting system is Australia's favourite choice.  John focussed his first efforts in sustainability as founder of The Planet Earth Cleaning Company offering a service that is chem-free for cleaning buildings: healthier and safer for both people and planet. John is often invited to speak and present to business on how to reduce their ecological footprint, inspiring others to be conscious of their consumption and make sustainable choices. John imagines a world where we can all be Planet Enablers.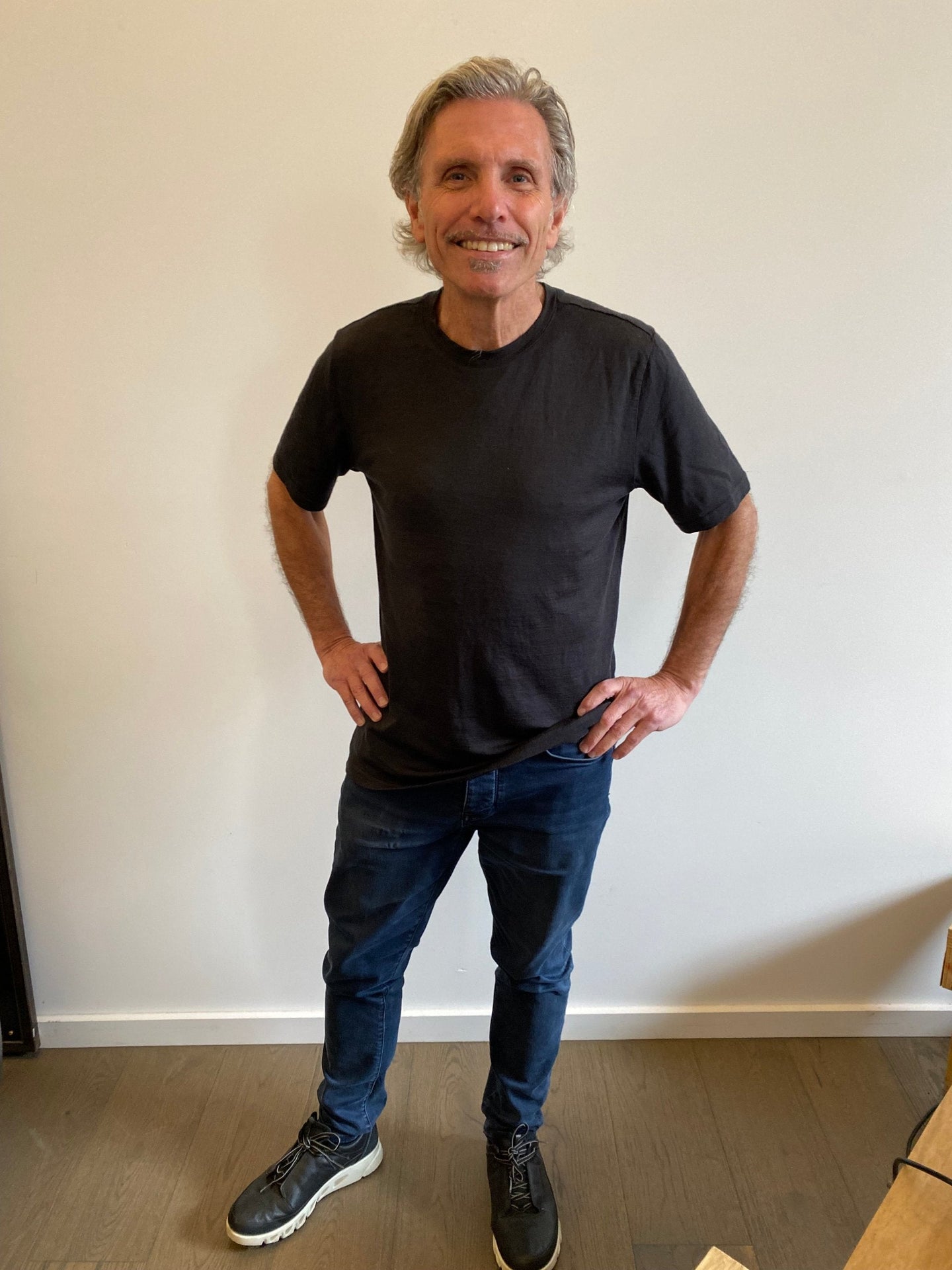 About Me
Question 01
What is your favourite recycling fact?
Cardboard (also known as corrugated) boxes can be recycled at least seven times and can be used to make new packaging boxes and even furniture!
Question 02
What do you like about working for Ecobin?
I love that people love using them. That's very encouraging for me, after all we created ecobin to make it an easy way to separate one's waste using colours. 
Question 03
Do you have any hobbies?
Mountain bike riding, snow skiing, chess and playing the piano.
Question 04
Your Spirit Animal?
My spirit animal is the whale because I have a strong inner voice, and always follow my own truth.  I have strong bonds and emotional ties with those I love.
Question 05
Favourite Midnight Snack?
Question 06
How would you like to see Australians recycle better? 
 I would like to see more people say no to one-use water bottles, no to plastic soy fish, and no to coffee pods.  All of these can be recyclable but aren't needed to be made in the first place. Less manufacturing means less co2.  The idea is for us to be more conscious of our choices.