I'M GREAT FOR CHILDCARE CENTRES (OR THE OFFICE) YOU CAN FILL ME WITH RECYCLING, LANDFILL, PAPER AND GREEN WASTE TYPES
Ecobins are tough and designed for reuse, but even good things come to an end. Conscious of the impact our products have on the Earth during every stage of their life, we've made your Ecobin fully recyclable.
You never know, it might come back as Elon Musk's new sunglasses, a pair of 3D printed shoes or even another handy Ecobin!

Just like carbon fibre, you wouldn't expect something so light and flexible to be so strong and durable, but thanks to the inherit properties that Polypropylene, the material Ecobin's are made from, it is!
Making it light and easy for cleaners to handle, yet tough enough to resist everyday impacts, water or chemicals.

With all of our designs we consider form, function and sustainability. So to ensure maximum functionality for you, our 60Lt bins feature a purpose built reinforced handle to allow for a strong grip when shifting, lifting or manoeuvring your Ecobins over the course of their lifetime.

KEY FEATURES

Yellow 25 Litre Mixed Recycling Bin
Blue 25 Litre Paper Recycling Bin
Green 25 Litre Organic Waste Bin (option with Green lid)
Red 25 Litre Landfill Waste Bin (option with Black lid)
Bright colours look great in any classroom and help your children learn about different waste streams at an early age.
Set of 4, Colour Coded Recycling Posters

A colour coded poster to match each bin, listing what should and what should not go in each bins

Yellow Mixed Recyclables Poster
Blue Paper Recycling Poster
Green Organic Waste Poster
Red Landfill Poster
DIMENSIONS

✓ Dimensions of 25L: 34.4 cm x 19.4 cm x 39 cm high
ADDITIONAL INFORMATION

All your waste management needs for one classroom. 4 x 25 Litre Bins with posters.
Set of 4, Colour Coded Waste / Recycling Bins
Regular price
$109.51
INCL. GST
Regular price
$109.51 AUD
Sale price
$109.51
Unit price
per
Sale
Contact us
View full details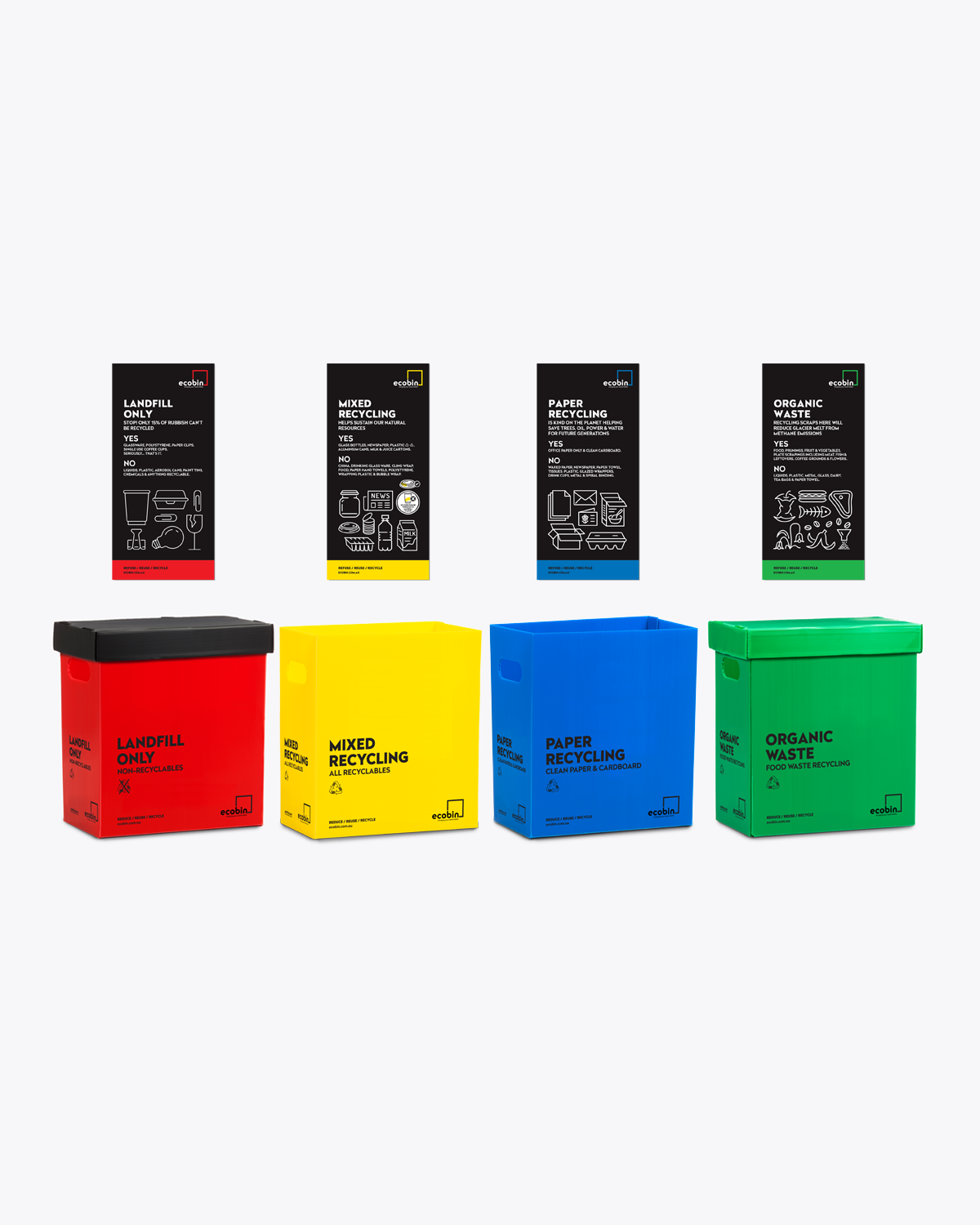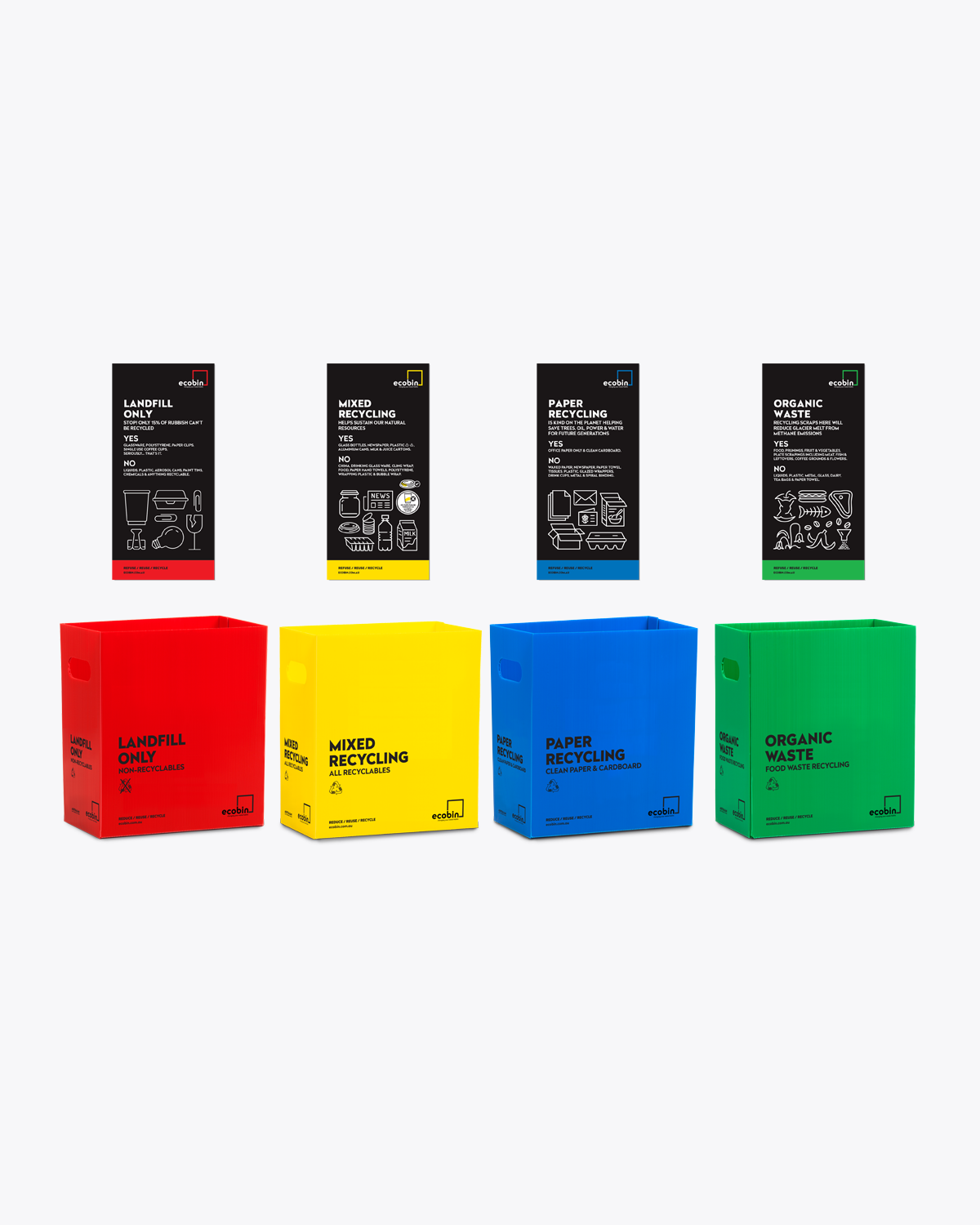 THE
ECO BIN MISSION
When you use your Ecobin, we want you to know you are making a difference with just a small action. We know change is scary, but in this case, it is so important and before you know it, proper waste separation will become second nature!