I'M GREAT FOR THE WORKPLACE, YOU CAN FILL ME WITH PPE
With all of our designs, we consider form, function and sustainability. So to ensure maximum functionality for you, our Ecobin FLIP range features a self-closing lid to keep odours in, bugs out and an always tidy appearance.

We're known for our emission reducing flatpack shipping - however, after careful consideration, we agreed this beauty commands a bold arrival into your office space so you can begin using it right away, no delays, no excuses.

Ecobins are tough and designed for reuse, but even good things come to an end. Conscious of the impact our products have on the Earth during every stage of their life, we've made your Ecobin fully recyclable.
You never know, it might come back as Elon Musk's new sunglasses, a pair of 3D printed shoes or even another handy Ecobin!

Just like carbon fibre, you wouldn't expect something so light to be so strong and durable, but thanks to the inherit properties that Polypropylene, the material Ecobin's are made from, it is!
Making it light and easy for cleaners to handle, yet tough enough to resist everyday impacts, water or chemicals.


KEY FEATURES

✓ PPE only waste stream
✓ Ships fully assembled, just add a bin liner and you're good to go!
✓ Self-closing lid to keep odours in, bugs out and an always tidy appearance
✓ Also available with Open Top
DIMENSIONS

✓ Dimensions: 33.3cm x 33.3cm x 64cm high
ADDITIONAL INFORMATION

Picture this: it's 2020 and you're needing a new waste stream for your disposable masks. Crazy right? I know!

Enter: the newest member of our Ecobin clan – the Personal Protective Equipment (PPE) bin. This dedicated PPE bin has got you sorted if you're seeing a high volume of disposable masks or gloves overflowing your otherwise regular landfill bin or worse, if you're seeing them on the ground (tsk tsk!)

Place it with the rest of your waste streams and voila!
Regular price
$167.95
INCL. GST
Regular price
$152.68 AUD
Sale price
$167.95
Unit price
per
Sale
Contact us
View full details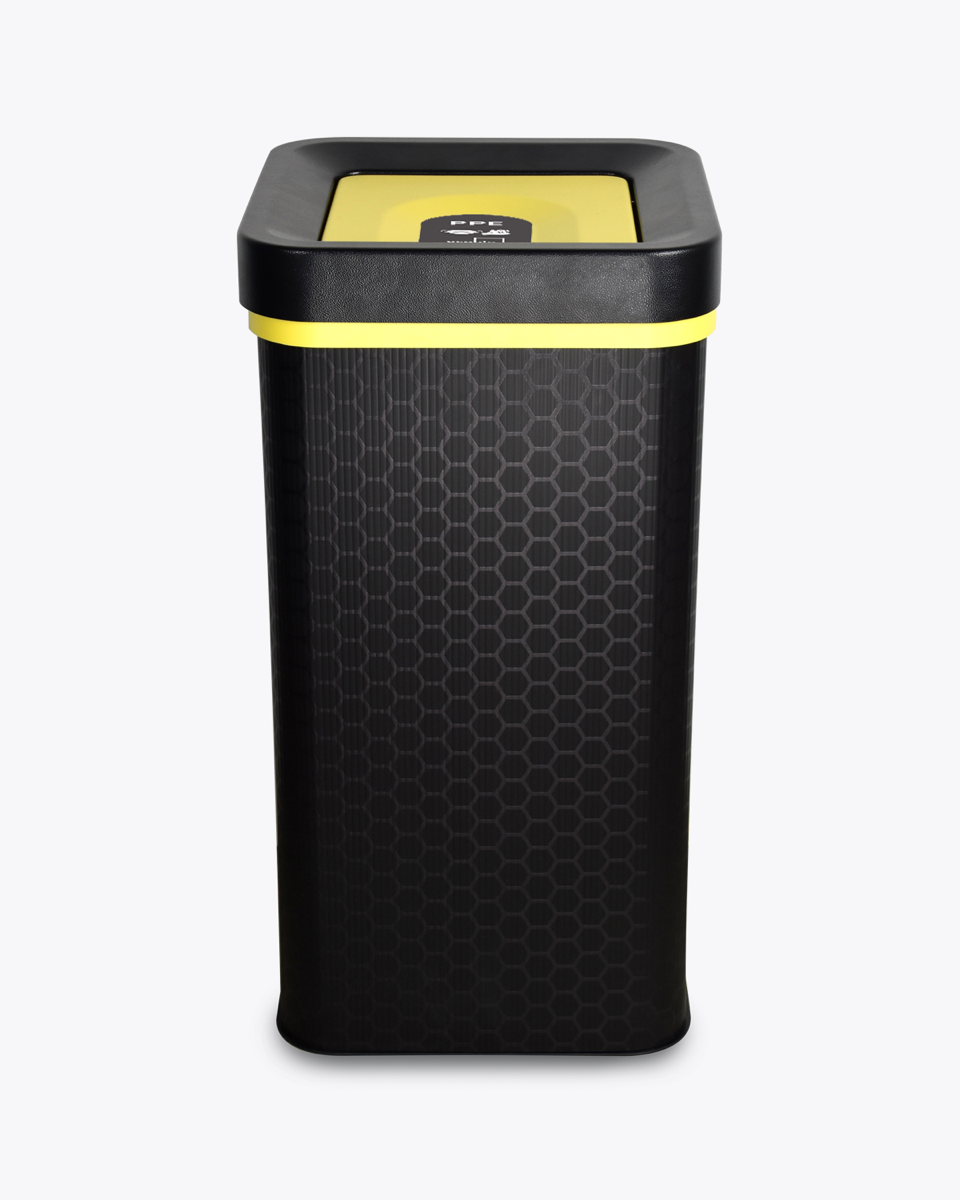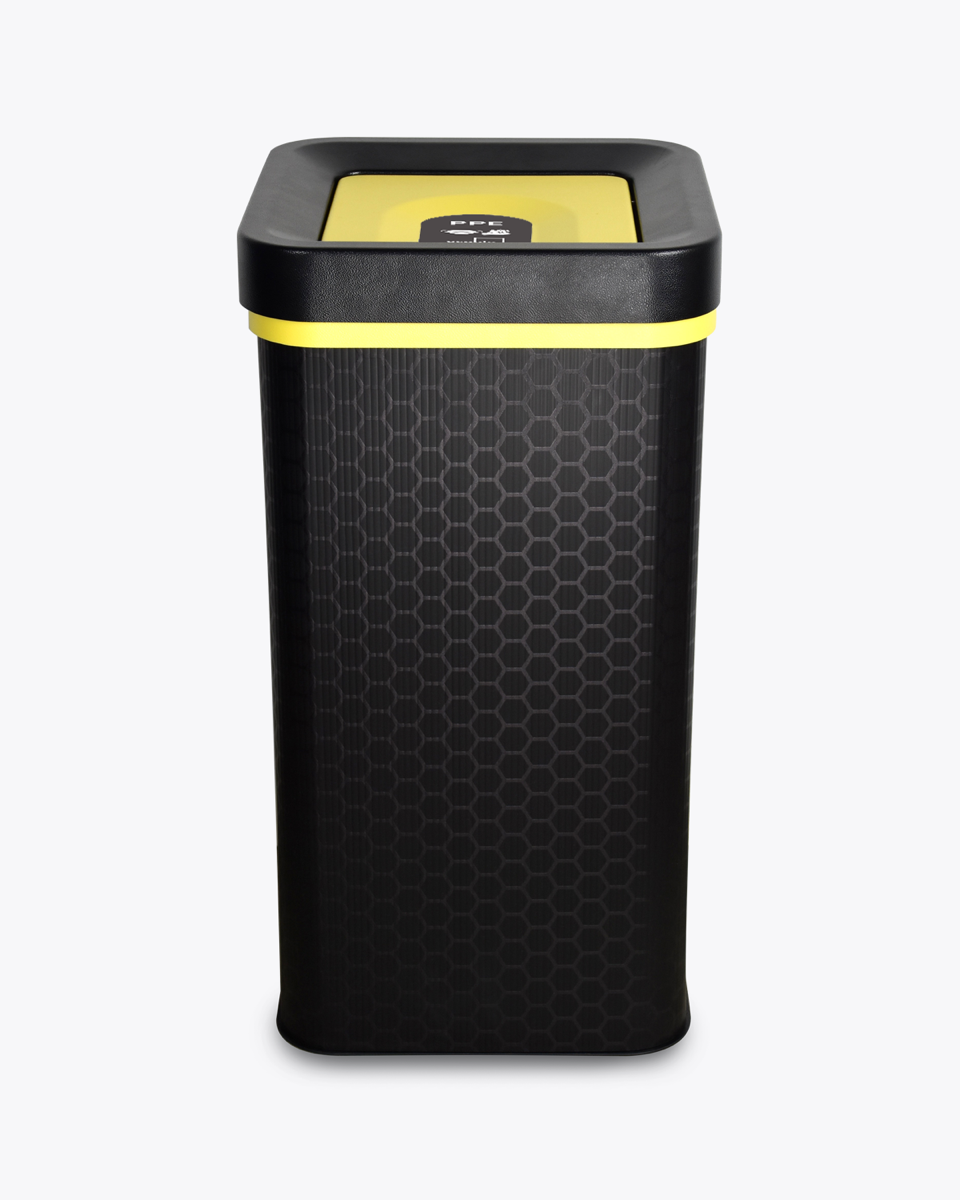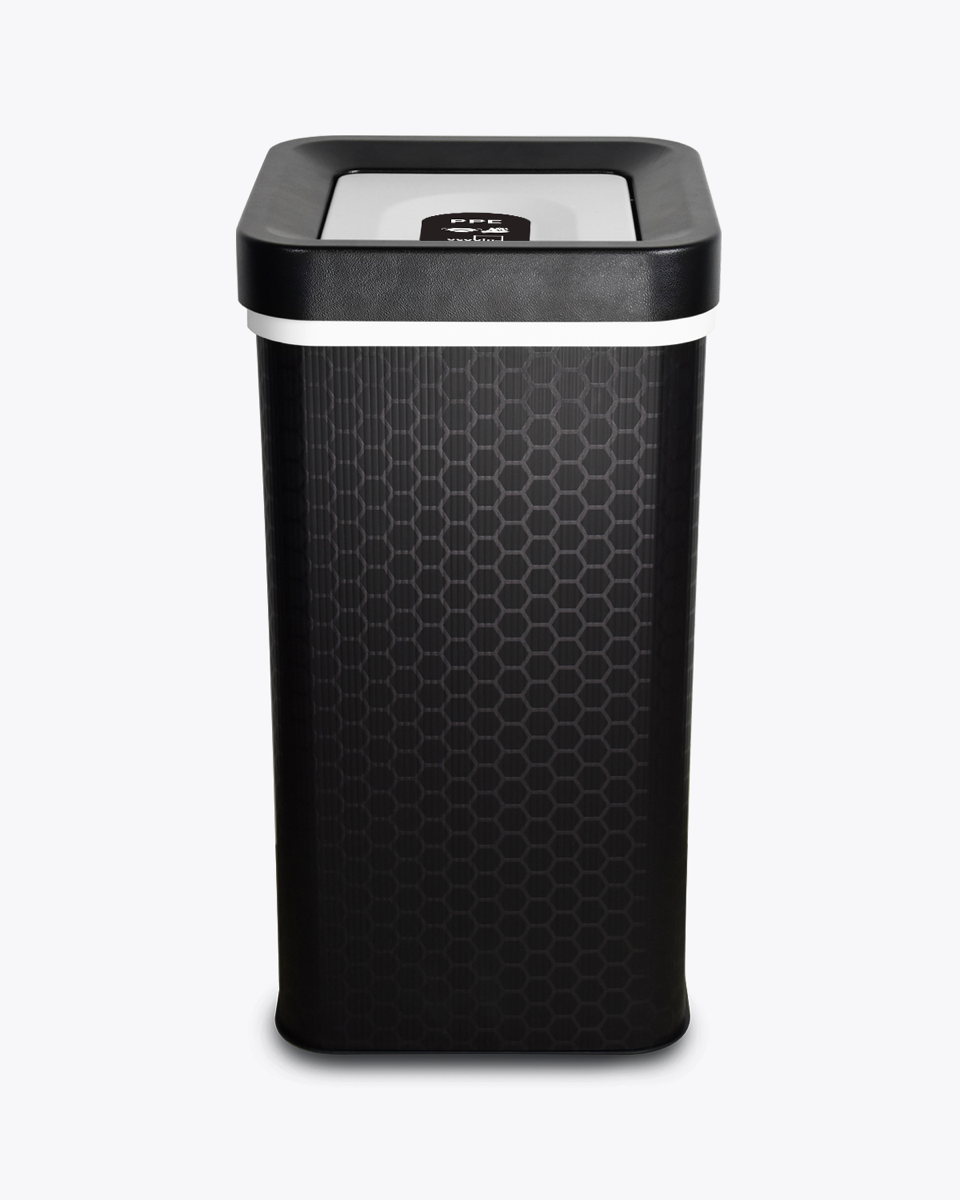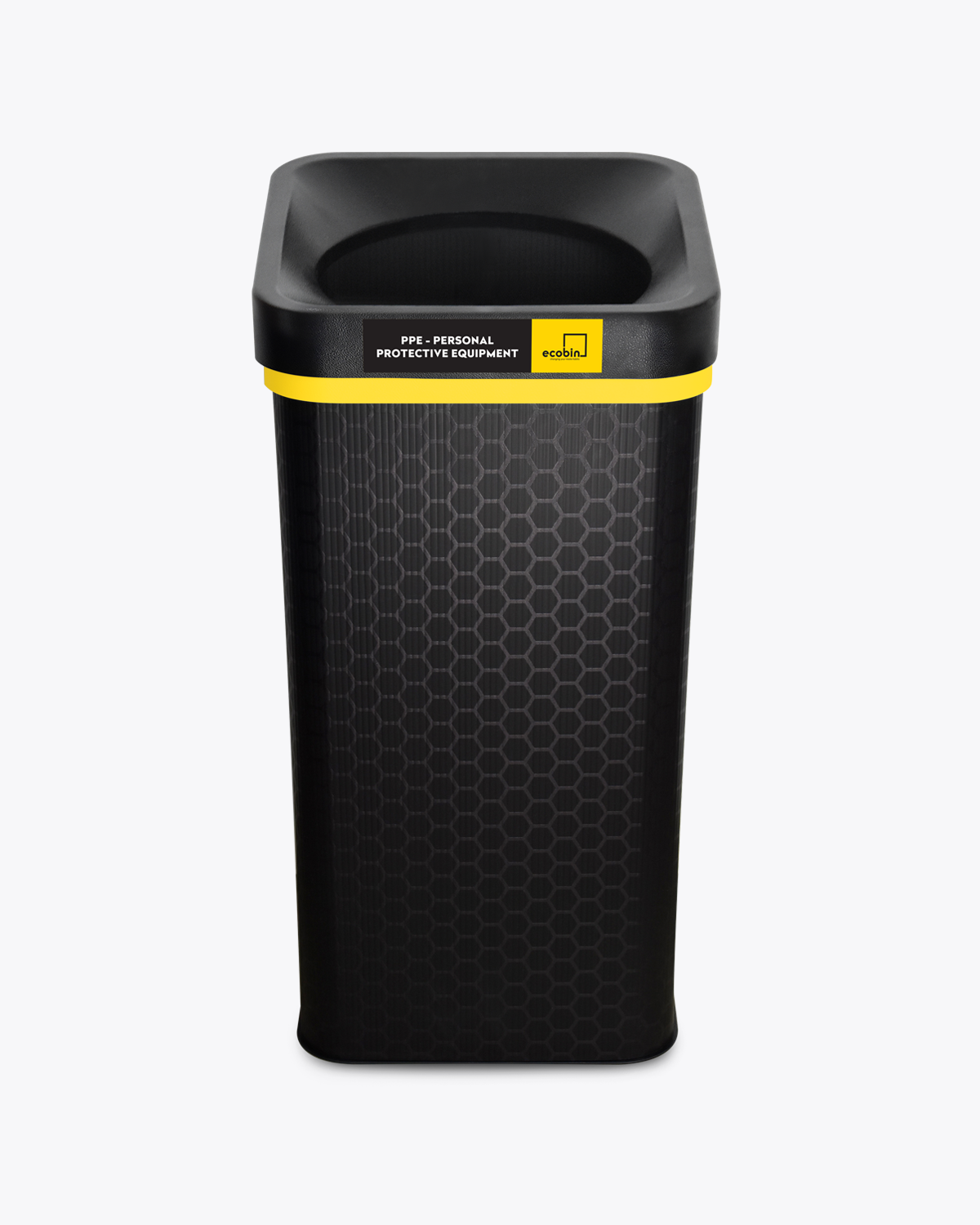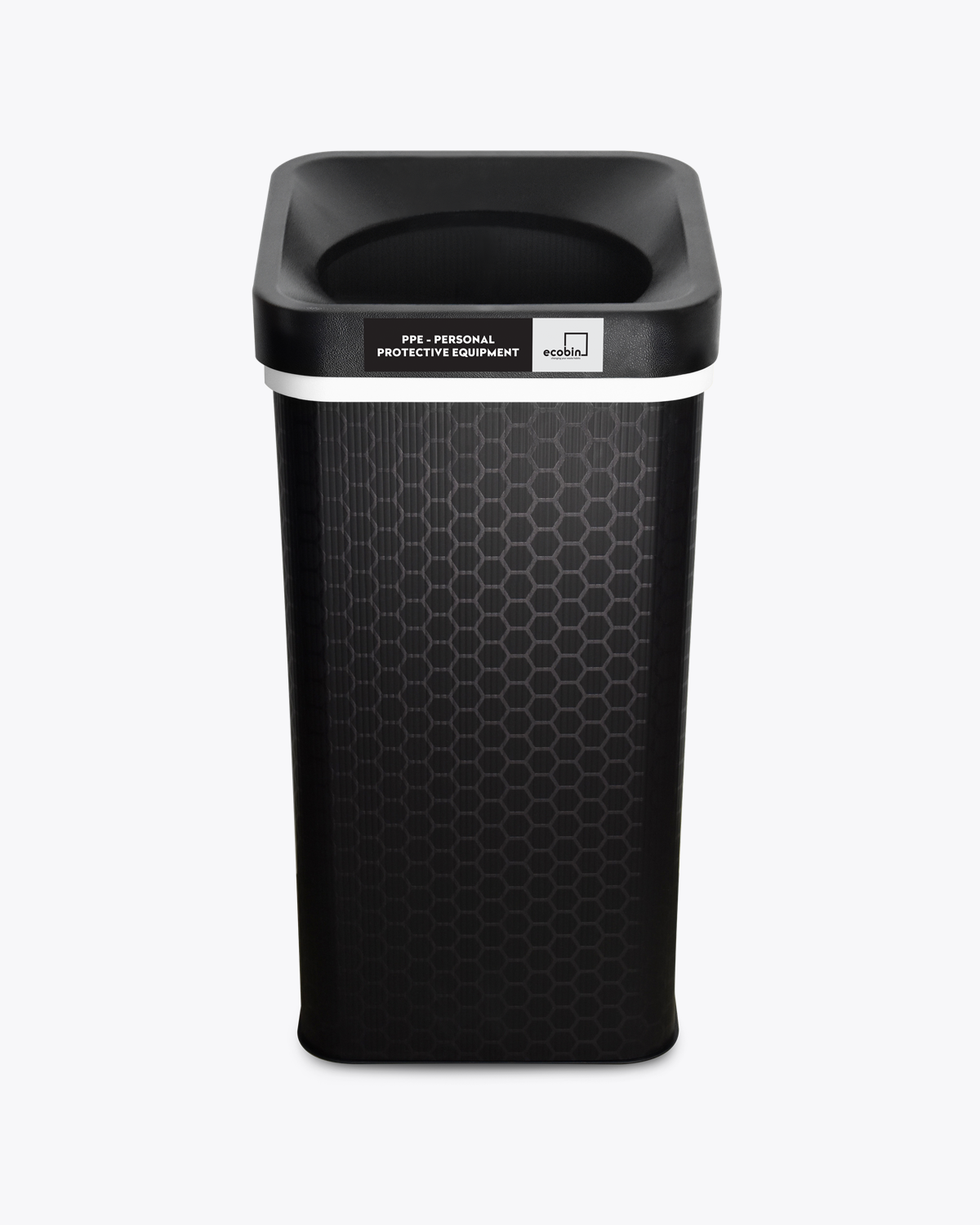 THE
ECO BIN MISSION
When you use your Ecobin, we want you to know you are making a difference with just a small action. We know change is scary, but in this case, it is so important and before you know it, proper waste separation will become second nature!